The Sensitive Whipped Tallow Balm
Regular price
Sale price
$38.99 CAD
Unit price
per
Sale
Sold out
About
Ingredients
Directions
Free of
100% grassfed, grass-finished beef suet tallow, calendula infused organic cold pressed olive oil with no essential oils.
"The Sensitive" whipped tallow.
Our squeaky clean, unscented fluffy whip in jar!
This clean whip comes in a fluffy consistency with all the nourishing and healing properties as "the Original" without the essential oils. Perfect for sensitive areas or areas needing extra special care. Great used as a soothing nipple butter for breastfeeding/pumping mamas, on scarring from injury/surgery/c-section, on tough areas like elbows/knees/heels, burns, perfect as a first aid ointment on many minor issues, bug bites, rashes etc.
*pregnancy and breastfeeding safe*
Due to the nature of this product and the fact we only use natural ingredients and no stabilizers, during the warmer months (June-September), we highly recommend not choosing the shipping option for the whipped balms. Please choose from our pickup location for whipped balms instead. If you wish to use the shipping option, try our solid balms.
For our customers in the USA, we also don't recommend shipping whipped balms as they tend to melt during transit especially to warmer states. Please choose our solid balms instead. Thank you!

Ingredients: 100% grassfed, grass finished beef tallow, organic calendula infused olive oil.
Share
---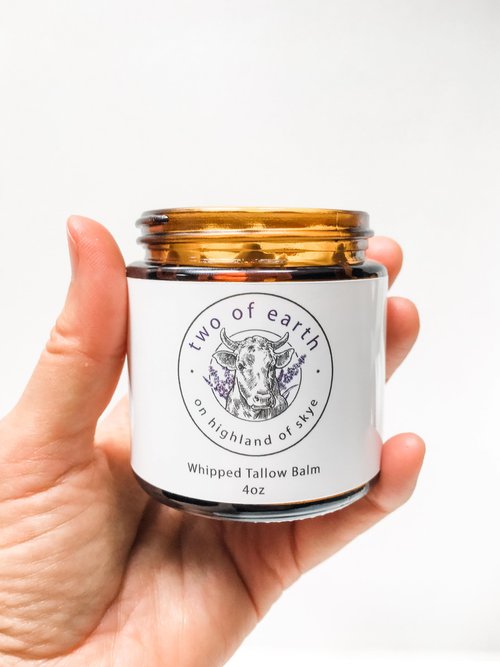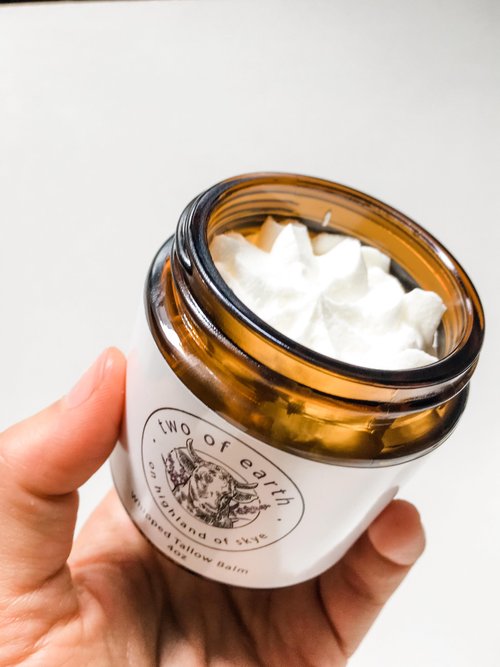 Choosing a selection results in a full page refresh.