Wash Cream Cleanser
Sold out
About
Ingredients
Directions
Free of
This cream cleanser washes away impurities and balances the skin for a clear and radiant complexion. Mediterranean purple clay absorbs excess oil, while naturally occurring salicylic acid in willow bark gently exfoliates to prevent the build up of dull and dead skin. Palmarosa essential oil helps balance your skin's oil production and works with chamomile extract to soothe irritation and inflammation. Suitable for all skin types, especially combination, oily and acne-prone skin.
74% organic . vegan . cruelty-free
- Helps prevent and heal breakouts with absorbent clays and antibacterial oils
- Calms redness caused by inflammation and irritation
- Gently exfoliates without stripping the skin of its natural oils
Scent profile: Fresh and citrusy, with subtle sweet undertones

Ingredients: 
Purified water
Orange flower water*
Comfrey* and Calendula* infused Jojoba oil*
Glycerin*
Ecocert approved olive derived Vegetable wax (cetearyl olivate and sorbitan olivate)
Castor oil*
Kaolin (Mediterranean purple clay and rose clay)
Willow bark extract
Ecocert approved broad spectrum natural preservative** (benzyl alcohol, glyceryl caprylate and glyceryl undecylenate)
Chamomile flower extract
Rice powder*
Rosemary leaf extract
Ecocert approved Vitamin E oil
Papaya fruit extract
Palmarosa* and Bergamot essential oils
Xanthan gum
Citric acid 

*organic

**Benzyl alcohol is an organic, ethanol-free alcohol that occurs naturally in some fruit. It is a natural preservative in our formula that is gentle enough for sensitive skin.

**Glyceryl caprylate and glyceryl undecylenate is a synergistic combination of glyceryl monoesters, derived from vegetable glycerin and fatty acids, that boost the preservative action and add emolliency to our formula.

Apply 1-2 pumps to wet skin and massage using circular motions. Rinse face thoroughly afterwards. Can be used day and night.

If this is your first time using this product, we recommend that you perform an allergy test before use. This can simply be done by applying a small amount to your forearm and waiting for 24 hours to see if any irritation occurs. If you are pregnant or are breastfeeding, you may want to speak with your health care practitioner for further guidance before using products that contain essential oils.
Shelf life: 12 months
Since our products are completely natural, they are meant to be enjoyed, not stored! A date stamp on the bottom of each product marks the MM/YYYY when it was made, so you know when it should be used by.
Product care:
All products are made with fresh ingredients and need to be treated with care. To ensure that the shelf life is not compromised, avoid introducing water into the containers and handle products with clean, dry hands to prevent any contamination. Tightly secure lids and keep products in a place away from extreme heat and direct sunlight; your bathroom cupboard is a perfect spot!
Vegan. Cruelty-free. 100% organic.
Share
---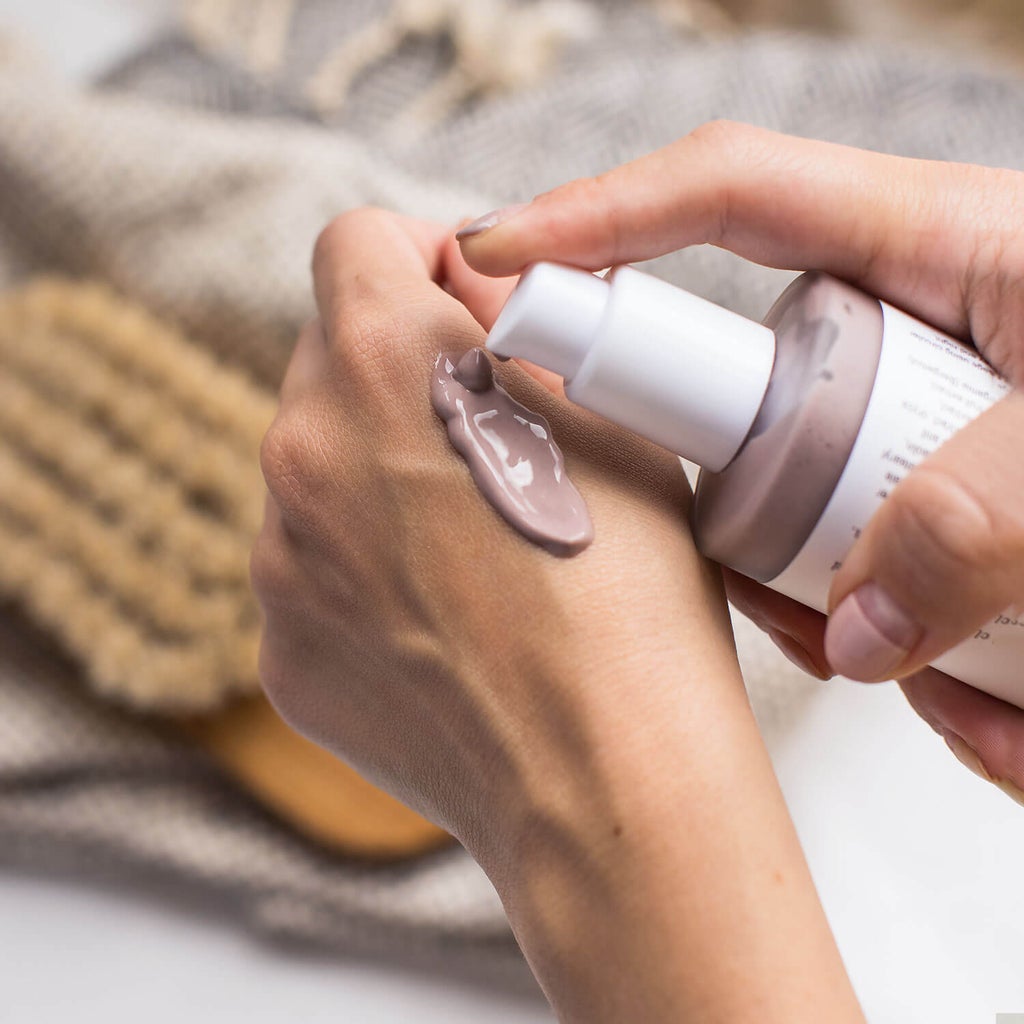 Choosing a selection results in a full page refresh.