Natural Calm - Ionic Magnesium Citrate Powder
Regular price
Sale price
$65.99 CAD
Unit price
per
Sale
Sold out
About
Ingredients
Directions
Free of

Natural Calm Canada's Magnesium Citrate Powder is a 100% natural water-soluble magnesium citrate and handles excess calcium in the body, relieving many symptoms of magnesium depletion.
Natural Calm is the solution to both restoring a healthy magnesium level and balancing your calcium intake the result of which is natural stress relief. Magnesium is necessary for muscles to relax. When we are under stress, our cells, which in their resting state contain magnesium, go through a change. Calcium, normally outside the cells, enters the cells and the calcium level becomes high. This is the action state in which a muscle cell, for example, will contract and tense the muscle. The magnesium then pushes the calcium out of the cell and the cell is again in its resting, relaxed state. Think of it as an on-off switch. The off is magnesium and the Ïon is calcium.
But what happens to a cell that is not in balance, where the magnesium level in the body is deficient? In simple terms, the off switch doesn't fully turn off. That means calcium can continuously leak into the cells and stimulate cell activity (the Ïon switch). The result is stress accompanied by one or more of the magnesium deficiency symptoms. Natural Calm offers a solution to this by providing natural stress relief in a highly absorbable, easy-to-take format.

Medicinal ingredients: Magnesium Carbonate.
Each teaspoon (2.5 g contains 205 mg of elemental magnesium from magnesium citrate.

Non-medicinal ingredients (Lemon): Citric acid, organic lemon flavour, organic stevia

Non-medicinal ingredients (Unflavoured): Citric Acid.

Non-medicinal ingredients (Cherry): Citric acid, organic natural cherry flavour, organic stevia.

Place powder in a glass; add 1/4 cup of hot water. Let it fizz, then stir until dissolved. Add warm or cold water or juice if desired.

Adults: Individual needs will vary. Start with 1-2 tsp or less daily. When bowels are comfortably loose, this is the optimal amount. If diarrhea should occur, this is a sign of excess intake. Simply reduce dose to establish the optimal amount as above. Can be taken with or without food.

For magnesium deficiency: Adult males (19-30)/Adult females (19+) - take 2 teaspoons (5 g) daily.

Allergens, gluten. Organic formula. Vegan-friendly.
Share
---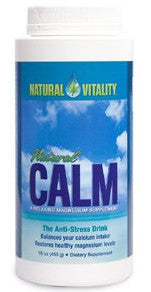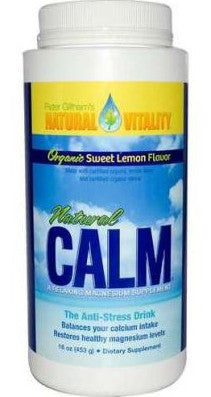 Choosing a selection results in a full page refresh.