Adreno-Mend
Regular price
Sale price
$72.50 CAD
Unit price
per
Sale
Sold out
About
Ingredients
Directions
Free of
Adreno-Mend by Douglas Laboratories can help restore normal adrenal gland functioning. It may be helpful in treating both short- and long-term stress. They also help your body better adapt to stress as well as lessen the physical symptoms that stress can cause.

Medicinal Ingredients: Each capsule contains:
| | |
| --- | --- |
| Proprietary blend | 477.5 mg |
| Schisandra chinensis (seed, standardized to 2% schisandrins) | |
| Bacopa monnieri (aerial parts, standardized to 5% bacsides) | |
| Rhodiola rosea (root, standardized to 5% rosavins and 2% salidrosides) | |
| Eleutherococcus senticosus (root, standardized to 0.8% eleutherosides) | |
| Magnolia officinalis (root, standardized to 5% honokiol) | |
| Rehmannia glutinosa (7:1 extract) | |
| Bupleurum falcatum (5:1 extract) | |
| Panax ginseng (root, standardized to 3% ginsenosides) | |
| Coleus forskohlii (root, standardized to 1% forskolin) | |
| Sensoril (Withania somnifera, root and leaf extract, standardized to a minimum of 8% withanolide glycoside conjugates and 32% oligosaccharides | |
Non-Medicinal Ingredients: Cellulose, dicalcium phosphate magnesium stearate and silica.

Suggested usage: Adults: Take 2 capsules two times daily one half hour before meals, or as directed by a healthcare practitioner. Consult a health care practitioner for use beyond 30 days.
Cautions and warnings: Consul a health care practitioner prior to use if you are taking digoxin, hormone replacement therapy, birth control pills, thyroid, anti-depressant, blood thinning, or calcium channel blocker medications or if you have an acute infection, if symptoms persist or worsen, or if you have diabetes. Do not use if you are pregnant or breastfeeding or if you have high blood pressure, bipolar spectrum disorder. Consumption of alcohol with other drugs or natural health products with sedative properties is not recommended. Some people may experience insomnia, irritability, anxiety, or headaches, in which case discontinue use. May cause gastrointestinal disturbances such as epigastric burning sensation and nausea. Hypersensitivity (e.g.. allergy) has been known to occur; in which case discontinue use.
Share
---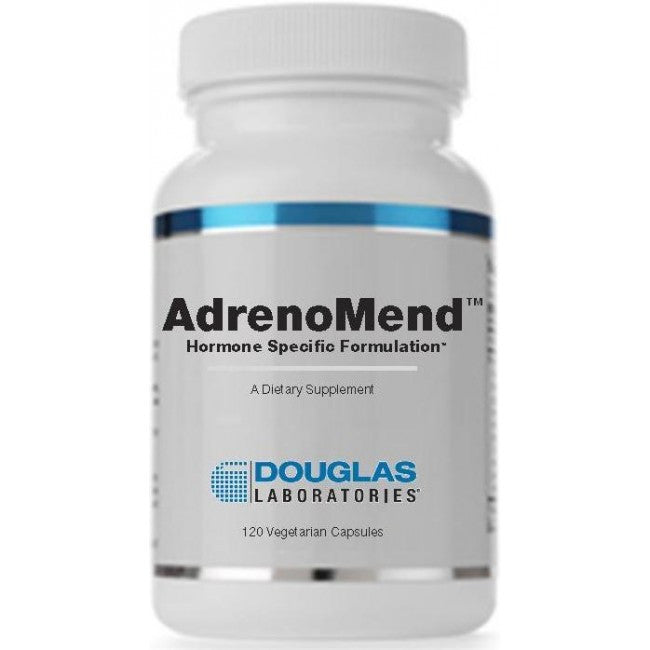 Choosing a selection results in a full page refresh.