Bifido SAP
About
Ingredients
Directions
Free of
This product is available by healthcare practitioner recommendation only. 
Bifidobacteria represent one of the major genera in the healthy intestinal tract of humans. As one of the earliest colonizers of the early gut microbiota, bifidobacteria play critical roles in the metabolism of dietary components, otherwise indigestible in the upper parts of the intestine, and in the maturation of the immune system. Bifidobacteria are known to interact with human immune cells and to modulate specific pathways, involving innate and adaptive immune processes. Substantial evidence supports that bifidobacteria confer positive health benefits to their host via their metabolic activities. Bifido SAP can help support gastrointestinal health and promote a favorable gut flora.

Medicinal Ingredients per capsule:
| | |
| --- | --- |
| Bifidobacterium longum subsp. longum – R0175 | 3.8Billion CFU |
| Bifidobacterium breve – R0070 | 3.6 Billion CFU |
| Bifidobacterium bifidum – R0071 | 2.1 Billion CFU |
| Bifidobacterium longum subsp. infantis – R0175 | 0.5 Billion CFU |

Non-medicinal ingredients: Potato starch and ascorbic acid in a vegetable capsule composed of vegetable carbohydrate gum, gellan gum, and purified water.
Adults, adolescents, and children ≥ 6 years old:Take 1 capsule daily or as directed by your health-care practitioner. If you are on antibiotic(s), take at least 2-3 hours before or after.
Caution: Discontinue use and consult a health care practitioner if sypmtoms or digestive upset (diarrhea) occur, worsen, or persist beyond 3 days.Consult a health care practitioner prior to use if you have a fever, bloody stool and/or vomiting. 

Keep out of reach of children.
Gluten, wheat, eggs, citrus, preservatives, artificial flavour or colour.

Share
---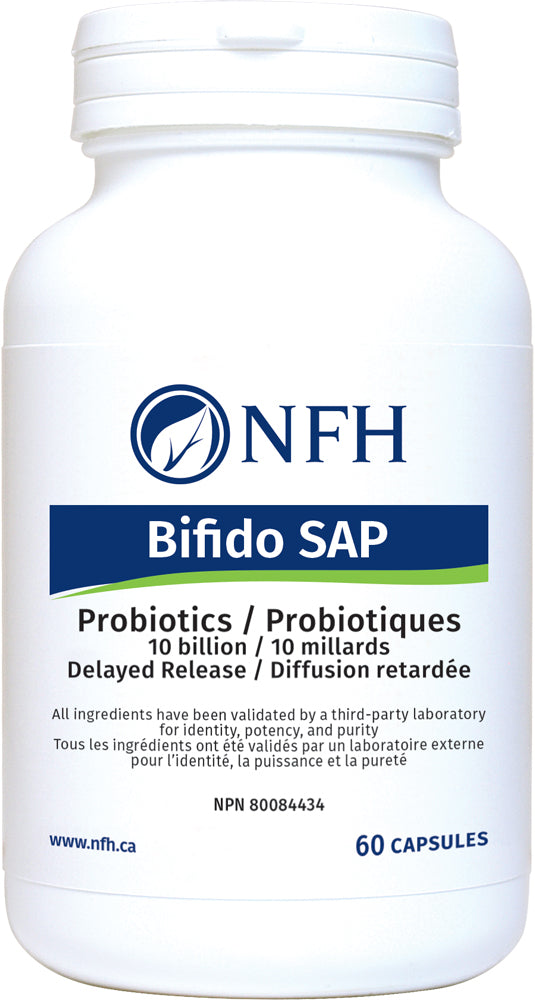 Choosing a selection results in a full page refresh.