Candida SAP
About
Ingredients
Directions
Free of
This product is available by healthcare practitioner recommendation only. 
Candida SAP contains anti-fungal and immune-boosting substances to help the body control the growth of Candida in the body and prevent future outbreaks of candidiasis.
Candida is a type of yeast normally found on the skin and in the mouth, vagina, and intestinal tract. It is ubiquitous in our environment and causes negative health problems in cases where the immune system is weak, leading to Candida overgrowth or candidiasis. The incidence of this condition is increasing due to the growing population of immunocompromised patients, including individuals who are overprescribed antibiotics, individuals with diabetes, HIV/AIDS, and solid tumors or hematological malignancies receiving stem cell therapy, as well as transplant recipients and people undergoing antacid therapy.

Medicinal Ingredients: Each non-GMO vegetable capsule contains:
| | |
| --- | --- |
| Calcium caprylate | 150 mg |
| Magnesium caprylate | 100 mg |
| | 50 mg |
| Zinc caprylate | 20 mg |
| Odorless garlic (allium sativum), 1% allicin | 150 mg |
| Oregano 30% carvacrol | 100 mg |
| Golden seal root (5% alkaloids) | 50 mg |
| Selenium (from selenium L-methionine) | 50 mcg |
Non-medicinal ingredients: vegetable magnesium stearate and silicon dioxide in a non-GMO vegetable capsule composed of vegetable carbohydrate gum and purified water.

Adults: Take 2 capsules 3 times daily with meals or as directed by your health-care practitioner. Keep out of reach of children.

Caution:Do not use if you are taking blood thinners or anti-platelet medication. Do not use if you are pregnant or breast-feeding.
Preservatives, artificial flavour or colour, yeast, corn, soy, wheat, gluten, dairy, sugar or starch.
Share
---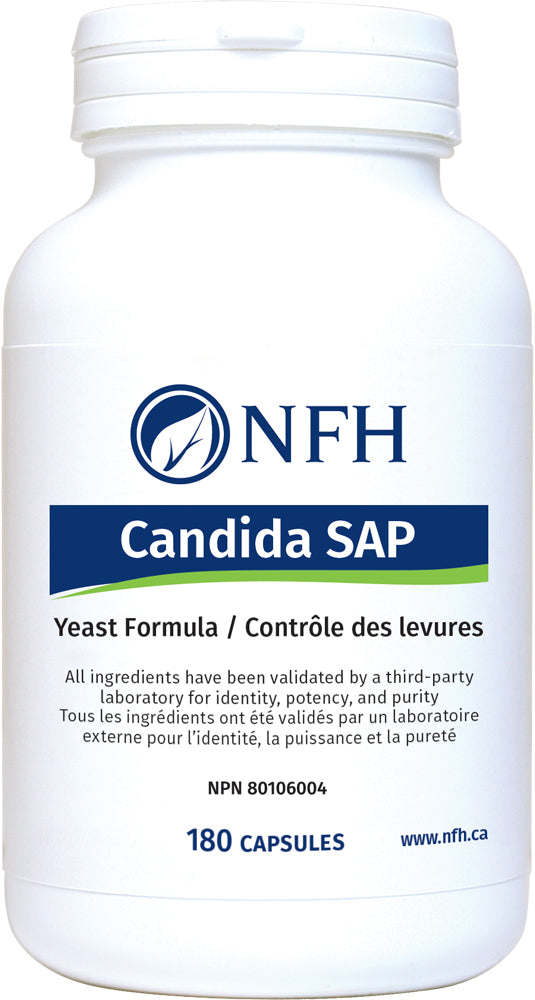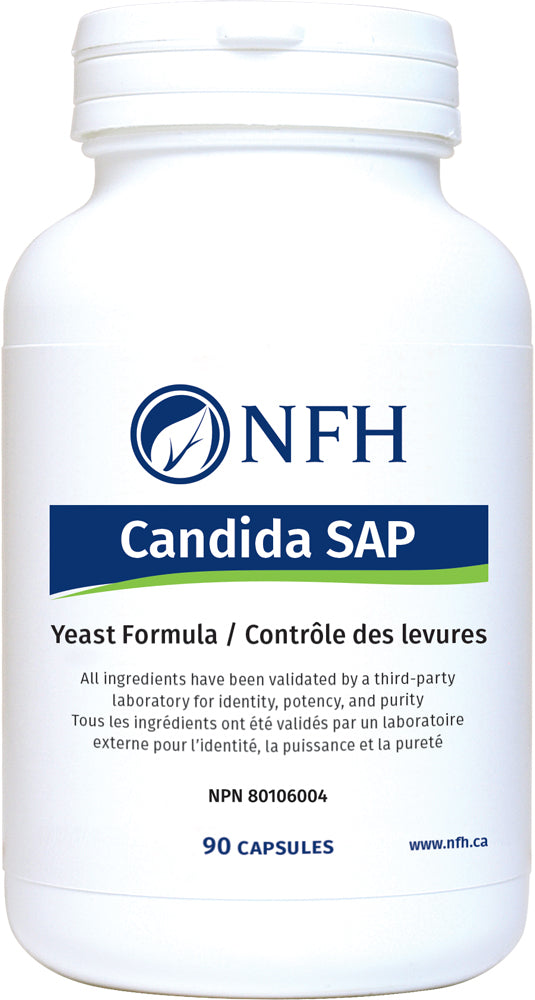 Choosing a selection results in a full page refresh.