Carduus Plex
Regular price
Sale price
$26.50 CAD
Unit price
per
Sale
Sold out
About
Ingredients
Directions
Free of

Carduus Plex is a potent homeopathic specialty designed specifically to protect, regenerate liver cells, and assist in the elimination of toxins and metabolic wastes. This product is a part of the Plex Remedies range, a collection of homeopathic specialties prepared in low dilutions and recommended for both acute and chronic ailments.
Carduus Plex goes beyond ordinary liver support. It offers holistic care by not only supporting the liver and gallbladder but also extending its benefits to the digestive, hormonal, immune, musculoskeletal, nervous, respiratory, skin, oral, and vascular systems. This makes it an excellent choice for those seeking comprehensive wellness.
UNDA, the maker of Carduus Plex, is a Belgium-based company with over half a century of experience in producing superior homeopathic products. Renowned for their exceptional quality, UNDA utilizes only pure materials and herbs that are either biodynamically grown or wildcrafted. Their wide range of homeopathic products includes the unique Numbered Compounds, Gemmotherapy macerates, Schuessler Tissue Salts, Gammadyn Oligo-Elements, Organotherapy, Plexes, creams and oils, and even homeopathic compatible dental care.
Choose Carduus Plex for a natural, comprehensive approach to your health, developed and manufactured by a trusted leader in homeopathic remedies.


Active Ingredients - each drop contains equal parts of:
Carduus marianus (Milk Thistle) 2X
Leptandra virginica (Culver's Root) 1X
Lycopodium clavatum (Clubmoss) 1X
Chelidonium majus (Greater Celandine) 2X
Taraxacum officinale (Common Dandelion) 2X
Cinchona officinalis (Peruvian Bark) 3X
Belladonna (Deadly Nightshade) 4X
Cholesterinum (Cholesterol) 4X
Podophyllum peltatum (Mayapple) 4X
Colocynthis (Bitter Apple) 6X

Non-medicinal ingredients: Contains 45% Alcohol

Adults: Take ten drops three times daily or as recommended by your health care practitioner. To be taken ten minutes away from food.
Children: Divide dosage by half and follow adult directions.
Invert bottle and shake lightly allowing for drops to fall directly under the tongue or into 1/4oz of water. Hold contents for about 20 seconds and swallow. To promote drop flow, invert bottle and shake before each use.

Caution: If pregnant or breast-feeding, ask a health professional before use. Keep out of reach of children. In case of overdose, get medical help or contact a Poison Control Center right away.
Share
---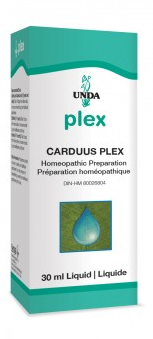 Choosing a selection results in a full page refresh.