Chastetree+ SAP (formerly PMS SAP)
About
Ingredients
Directions
Free of
This product is available by healthcare practitioner recommendation only. 
 Enhance your hormonal health with Chastetree+ SAP, a potent blend of nature's finest ingredients, specifically designed to alleviate menstrual-cycle discomfort and balance hormonal irregularities. This expertly crafted formula unites the powerful properties of chasteberry, Ginkgo biloba, and vitamin B6, to offer a comprehensive solution for menstrual cycle regulation.
The key player, Chasteberry, is an age-old remedy used traditionally for balancing hormonal fluctuations, particularly those associated with the menstrual cycle. It provides relief from menstrual irregularities and eases symptoms such as mood swings, breast tenderness, irritability, and menstrual cramps.
Enhancing the formula's efficacy, Ginkgo biloba, a natural brain booster, is introduced to combat cognitive changes associated with hormonal imbalance. Its antioxidant and anti-inflammatory properties help improve brain function, memory, and mood.
Vitamin B6 completes this natural triumvirate, aiding in hormonal balance and mood regulation. It's an essential component in boosting brain health and improving overall mood, making it a perfect fit for this comprehensive formulation.
Chastetree+ SAP is not just about relief from menstrual cycle symptoms, it also supports women in the perimenopausal and menopausal stages. It has been known to alleviate hot flashes, improve sleep quality and address insomnia, further making it an excellent choice for women's hormonal health.
Embrace a natural solution to hormonal health with Chastetree+ SAP. It's more than a product; it's a commitment to improving women's health and well-being, one cycle at a time. 
Medicinal Ingredients per vegetable capsule:
| | |
| --- | --- |
| Chasteberry (Vitex agnus-castus) fruit, 0.5% agnusides and 0.6% aucubins | 600 mg |
| Ginkgo biloba leaf, 24% flavones and 6% terpenes | 40 mg |
| Vitamin B6 (pyridoxal-5'-phosphate) | 50 mg |

Non-medicinal ingredients: Vegetable magnesium stearate and silicon dioxide in a non-GMO vegetable capsule composed of vegetable carbohydrate gum and purified water.

Adults: Take 1 capsule daily or as directed by your health-care practitioner. Duration of use: Use for a minimum of 3 months to see beneficial effects.

Caution: Consult a health care practitioner prior to use if you are pregnant or breastfeeding; if you are taking medications for diabetes, high blood pressure, or seizures; if you are taking hormone-containing medications such as progesterone preparations, oral contraceptives, or hormone replacement therapy. Consult a health-care practitioner if symptoms persist or worsen.
Contraindications: Do not use if you are taking health products that affect blood coagulation (e.g. blood thinners, clotting factor replacements, acetylsalicylic acid, ibuprofen, fish oils, vitamin E), as this may increase the risk of spontaneous bleeding.

Keep out of reach of children. 

gluten, soy, wheat, eggs, dairy, yeast, preservatives, artificial colours or flavours, starch.
Share
---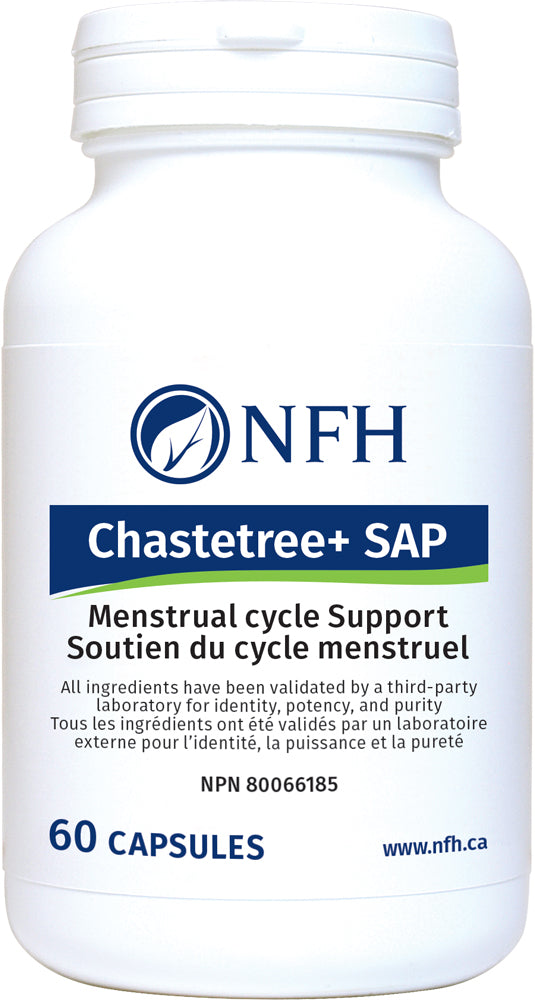 Choosing a selection results in a full page refresh.