Homeotox
Regular price
Sale price
$35.99 CAD
Unit price
per
Sale
Sold out
About
Ingredients
Directions
Free of

Homeotox is a homeopathic medicine that relieves symptoms for people physiologically overloaded, stressed, with lack of movement and those who eat too fast, with symptoms such as difficult digestion, sensitive digestive organs and emunctories (skin, liver, stomach, intestines urinary tract). This formula provides a deep, thorough cleanse and is ideal for the elderly or those with sensitive systems.

DIN-HM 80038673

Composition: Aesculus Hippocastanum 6x, Antimonium Crudum 10x, Argentum Nitricum 10x, Arnica 6x, Berberis Vulgaris 6x, Carbo Vegetabilis 9x, Carduus Marianus 10x, Ceanothus Americanus 6x, Chelidonium 6x, Cholesterinum 10x, Cinchona 8x, Cynara 6x, Equisetum Arvense 6x, Erigeron Canadensis 6x, Fucus Vesiculosus 6x, Gingko Biloba 10x, Hamamelis 6x, Helonias 6x, Hydrastis 6x, Lappa Major 6x, Lespedeza Capitata 6x, Ranunculus Bulbosus 4x, Raphanus Sativus 6x, Robinia Pseudo-Acacia 10x, Solidago 6x, Taraxacum 6x, Viburnum 6x, 20% vol Alcohol, Water USP.

Shake well before using.
General Dosage: 80 drops under the tongue morning and evening, half an hour before meals or as directed by a health care professional.

Caution: Consult a health care professional if symptoms persist or worsen. Consult a health care professional before use if you are pregnant or breastfeeding. Keep this medication and all medication away from children.
Share
---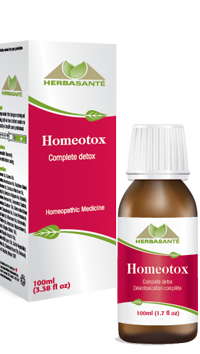 Choosing a selection results in a full page refresh.