IB Care
Regular price
Sale price
$14.99 CAD
Unit price
per
Sale
Sold out
About
Ingredients
Directions
Free of
Provides clinically effective amounts of peppermint, caraway, and oregano oils at proven dosages
Potent amounts of active components: 50% menthol (peppermint), 60% phenol (oregano), and 50% carvone (caraway)
Enteric coating improves efficacy, allowing for antispasmodic effect in gastric and upper intestinal tissues
Research confirms that peppermint oil is more effective and better tolerated when protected from stomach acid
Enteric coating also reduces adverse effects and peppermint taste

NPN 80052526

Medicinal Ingredients - each enteric-coated softgel contains:
Peppermint Oil (

Mentha x piperita

) (aerial)

100 mg
50 mg

Oregano Oil (

Thymus capitatus

) (aerial) (60% Carvacrol)

70 mg
42 mg

Caraway Oil (

Carum carvi

) (seed)

30 mg (33.3 mcl)

(50% Carvone)

15 mg

Non-Medicinal Ingredients: Softgel (gelatin, glycerin, purified water), enteric coating (purified water, ethylcellulose, medium chain triglycerides, oleic acid, sodium alginate, stearic acid).

Recommended Adult Dose: 1 enteric coated softgel, 3 times per day, 15-30 minutes before a meal, or as directed by a health care practitioner. Take a few hours before or after taking supplements containing iron, zinc, calcium or copper. Use in 3-week cycles, with an interruption of at least one week between the cycles.
Cautions and warnings: Do not use if you are pregnant or breastfeeding or if you have hypersensitivity or are allergic to herbs in the Lamiaceae/Apiaceae/Carrot family. Consult a health care practitioner if symptoms persist or worsen. Consult a health care practitioner prior to use if you have gallstones, anemia, hiatus hernia, gastroesophageal reflux or if you are experiencing acute abdominal pain. Hypersensitivity has been known to occur, in which case discontinue use. Discontinue use if you experience gastrointestinal upset. Keep out of reach of children.
artificial colours, preservatives, or sweeteners; no dairy, starch, sugar, wheat, gluten, yeast, soy, corn, egg, fish, shellfish, salt, tree nuts, or GMOs
Share
---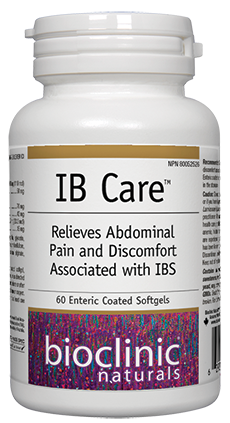 Choosing a selection results in a full page refresh.