IM-Matrix
About
Ingredients
Directions
Free of
This product is available by healthcare practitioner recommendation only. 
The standardized botanical extracts found in IM-Matrix have potent anti-viral and anti-bacterial properties. This broad spectrum formula contains classic immune herbs such as Echinacea, Goldenseal, and Astragalus, with the addition of Wild Indigo for its anticatarrhal effects.

Medicinal Ingredients: each vegetarian capsule contains:
Echinacea angustifolia Extract (Coneflower)
(4% polyphenols)
150 mg

Goldenseal(Hydrastis canadensis) root extract (4:1)
38 mg

Astragalus memebranaceus root extract (Huang-qi)
(16% flavone and polysaccharides)
75 mg

Ligusticum willichia rhizome extract (5:1)(Gao-ben)
75 mg

Schisandra frustus berry extract (Wu-Wei-Zi)
(2% total schizandrins)
75 mg

Wild Indigo (Baptisia tinctoria) root extract (10:1)
20 mg

Non-medicinal ingredients: Microcrystalline cellulose.

Adults: Take 1 capsule 2 times daily or as recommended by the practitioner. For adult use only. Tamper evident for your protection: Use only if the seal is unbroken.

Caution:If pregnant or nursing consult your physician before using this or any other supplement.
Share
---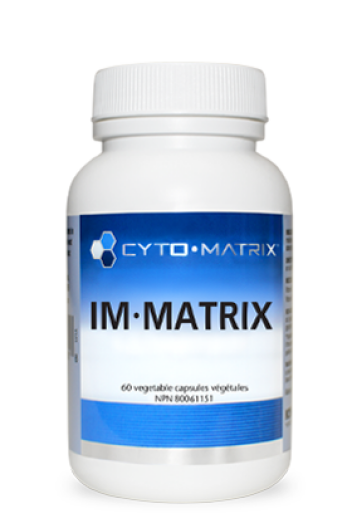 Choosing a selection results in a full page refresh.