ImmuCore
About
Ingredients
Directions
Free of

ImmuCore is designed to provide a multiple mechanistic approach to support immune system health through enhancing functions of macrophages, natural killer cells, and T cell subsets. This formula features Ultra Potent-C developed for enhanced cellular uptake of vitamin C combined with zinc, vitamin D, and a concentrated blend of mushroom extracts. Offers a three-pronged approach to wellness with Ultra Potent-C combined with zinc and a concentrated blend of mushroom extracts. Uses a buffering delivery system to prevent potential stomach upset associated with vitamin C. Vitamin D for long-term immune health support. Ultra Potent-C has been shown to have 18% to 25% higher uptake in WBCs than plain vitamin C. Zinc supports immune system health. Nourishing mushrooms protect a stressed immune system. Oleanolic acid and selenium provide antioxidant protection and immune support.

Medicinal Ingredients:Each tablet contains:
Ultra C providing:

Vitamin C as ascorbic acid, ascorbyl palmitate, niacinamide ascorbate, calcium ascorbate, sodium ascorbate, magnesium ascorbate, and potassium ascorbate (333 mg), L-Lysine HCl (12 mg), Bioflavonoid Complex (Citrus limon fruit) (45% hesperidin) (11.6 mg) D-Ribose (4.7 mg), Xylitol (58.6 mg), L-Cysteine HCl (3.3 mg), Glutathione (1.7 mg)

A mushroom decoction of:

217 mg

Reishi (Ganoderma lucidum) 43.4 mg

43.4 mg

Shiitake (Lentinus edodes)

43.4 mg

Fu-Ling (Poria cocos)

32.6 mg

Turkey Tail Mushroom (Coriolus versicolor)

32.6 mg

Oyster Mushroom (Pleurotus ostreatus)

32.6 mg

Cordyceps (Paecilomyces hepiali)

21.7 mg

Maitake (Grifola frondosa)

10.9 mg

Niacinamide (niacinamide ascorbate)

25.8 mgåÊ

Zinc (zinc citrate)

5 mg

Selenium (selenomethionine)

67 mcg

Vitamin D (cholecalciferol)

8.3 mcg

Non-medicinal ingredients: Cellulose, oleanolic acid, calcium silicate, stearic acid (veg.), croscarmellose sodium, silicon dioxide, magnesium stearate (veg.), tetrasodium pyrophosphate, and coating (hypromellose, hydroxypropylcellulose, and medium chaintriglycerides).

Adults: Take three tablets daily with food or as directed by your healthcare practitioner. Take a few hours before or after taking other medications.
Caution: Consult a healthcare practitioner prior to use if you are following a low protein diet, have been diagnosed with hypertension, have diabetes, or have a history of non-melanoma skin cancer, or any lung disorders, or for use beyond 3 months. Consult a healthcare practitioner prior to use of immunosuppressive drugs, or anticoagulant medications. Dryness of mouth and nose, diarrhea, or constipation may occur. Hypersensitivity has been known to occur; in which case, discontinue use. Do not consume with alcohol. Do not use if you are pregnant or breastfeeding. For adult use only. Do not use if perma seal is missing.
Wheat, gluten, soy, dairy products, egg, nuts, tree nuts, fish, crustacean shellfish, colors, artificial sweeteners, and preservatives.
Share
---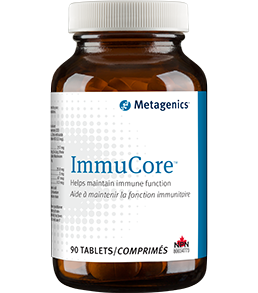 Choosing a selection results in a full page refresh.