L-5-MTHF SAP
About
Ingredients
Directions
Free of
This product is available by healthcare practitioner recommendation only. 
Folic acid, or folate, is a B vitamin that must be derived from either dietary sources or via supplementation. Folate is necessary for a biochemical process in the body called "methylation" or "one-carbon metabolism." This process does not work adequately in a significant number of individuals who have a genetic polymorphism, and it may contribute to a host of different concerns, including neural tube defects, depression, and reduction in red blood cell production. When the body absorbs folate, it goes through a series of biochemical conversions to become the active form l‑5‑methyltetrahydrofolate. If an individual is unable to convert the folate properly, they can end up with a deficiency, even though they are eating foods containing folate. Folate is found in leafy green vegetables, legumes, beans, liver, yeast, and citrus fruits.
Medicinal Ingredients per capsule:
| | |
| --- | --- |
| L-Methylfolate (from L-5-methyltetrahydrofolate, calcium salt) | 1 mg |

Non-medicinal ingredients: vegetable magnesium stearate, silicon dioxide, and microcrystalline cellulose in a non-GMO vegetable capsule composed of vegetable carbohydrate gum and purified water.

Adults: Take 1 capsule daily with food or as directed by your healthcare practitioner. if you are taking other medications, take this product a few hours before or after them.

Caution: Folate supplementation can mask a vitamin B12 deficiency; consult a health care practitioner if you are uncertain whether or not you are taking adequate vitamin B12.

Keep out of reach of children. Store in a cool, dry place to preserve freshness.

gluten, soy, wheat, corn, eggs, dairy, yeast, citrus, preservatives, artificial flavour or colour, starch, or sugar.
Share
---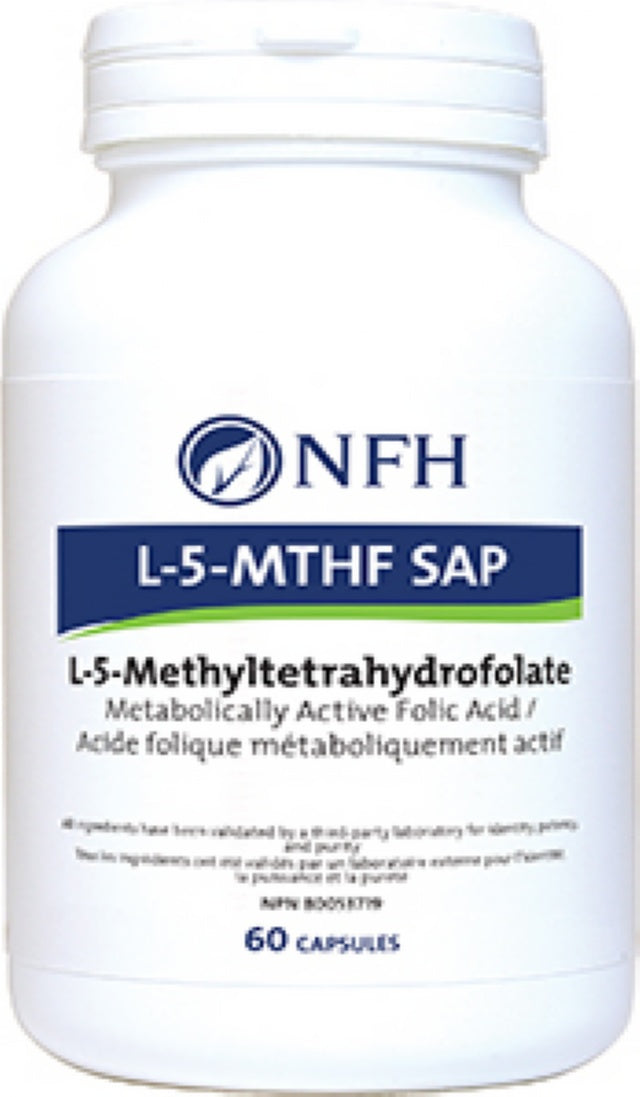 Choosing a selection results in a full page refresh.