Liver G.I. Detox
Regular price
Sale price
$47.25 CAD
Unit price
per
Sale
Sold out
About
Ingredients
Directions
Free of
Liver-G.I. Detox promotes hepatic and gastrointestinal detoxification by providing nutrients and botanical extracts that enhance toxin elimination, digestion, intestinal motility, gut integrity and cell function. The ingredients in this formula are combined to stimulate both liver and gastrointestinal detoxification.

N-acetyl-l-cysteine and alpha lipoic acid are antioxidants that boost tissue glutathione levels and also play a role in binding heavy metals. The combined actions of curcumin and silymarin include enhancing phase II detoxification enzymes, supporting glutathione synthesis and promoting gastric, colon and liver cell functions. Sulforaphane, from broccoli sprout concentrate, is considered one of the most powerful inducers of phase II enzyme activity and has also demonstrated a role in maintaining healthy colon cell function. The amino acids glycine, taurine and methionine support detoxification pathways in the liver to neutralize toxins. L-Glutamine helps to maintain healthy intestinal integrity, ensuring proper nutrient utilization while limiting the amount of toxins that pass through the intestinal barrier. Artichoke extract aids the digestive process by promoting healthy bile flow and intestinal motility, reducing toxin exposure in the gut. It also supports hepatic cell function and blood flow in the liver. Chlorella, the most studied "green food", is traditionally celebrated for its digestive, cleansing and blood purifying properties. Furthermore, its nutrient rich matrix includes vitamins, minerals, protein, carotenoids, and flavone compounds.

Medicinal Ingredients:Each vegetable capsule contains:
| | |
| --- | --- |
| Alpha lipoid acid (theistic acid) | 50 mg |
| N-Acetyl-L-Cysterine (free-form) | 50 mg |
| Turmeric root extract (curcuma longa) (standardized to cotton 95% curcuminoids) | 50 mg |
| Milk thistle (silybum marianum) extract (seed) (standardized to contain 80% silymarin) | 62.5mg |
| Broccoli sprout sprout concentrate (brassica oleracea italic)(whole plant) (standardized to contain a minimum of 200 mcg sulforaphane) | 50 mg |
| Artichoke extract (cynara scolymus I.)(leaf) | 62.5 mg |
| Taurine (free-form) | 112.5 mg |
| Glycine (free-form) | 112.5 mg |
| L-Glutamine (free-form) | 112.5 mg |
| L-Methionine (free-form) | 112.5 mg |
| l-Glutamine (free form) | 112.5 mg |
| l-Methionine (free from) | 50 mg |
| Chlorella (Chlorella pyreniodosa)(cracked cell wall) | 100 mg |
| Vitamin C (from 10 mg ascorbyl palmitate) | 4.2 mg |

Non-medicinal ingredients: Hypo-allergenic plant fiber (cellulose), vegetarian capsule (cellulose, water).

Adults: Take 3-4 capsules 2 times daily with meals. Drink plenty of water while taking this product.

Caution: Do not use if you are pregnant or breastfeeding, have severe kidney or liver disease, bile duct obstruction, gall stones, an allergy to Asteraceae family plants, homocystinuria, neoplastic disease, elevated homocysteine levels, if you are taking levodopa, blood thinners, or by individuals currently taking medications which may cause photosensitizations. Hypersensitivity, such as an allergy, has been known to occur; in which case, discontinue use.
Consult a healthcare practitioner prior to use if you are taking nitroglycerin, antibiotics, clozapine, or have cystinuria, excess stomach acid, a blood sugar disorder, a history of gallstones, stomach ulcers, have impaired liver function, history of stroke, are unable to urinate, have coronary heart disease, schizophrenia, renal failure, or if symptoms persist or worsen.
Magnesium stearate, gluten, hydrogenated fat, artificial sweeteners and colours, and other unnecessary excipients. Hypoallergenic.
Share
---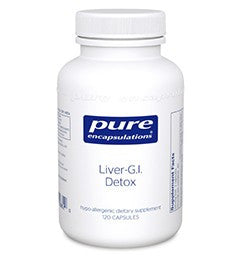 Choosing a selection results in a full page refresh.