Liver (Milk Thistle)
Regular price
Sale price
$59.99 CAD
Unit price
per
Sale
Sold out
About
Ingredients
Directions
Free of

New Roots Herbal's Liver formula nutritionally supports the liver's ability to maintain normal function. The nutrients in Liver have shown positive effects in treating nearly every known form of liver disease due to their ability to inhibit the factors responsible for liver damage. These nutrients have tonic properties aiding the spleen, pancreas, and kidneys.
This product also helps dissolve kidney and bladder stones, stimulates the liver cell reproduction, and is good for hepatitis, jaundice, anaemia, acne, and skin conditions. A properly functioning liver will result in beautiful, young-looking skin, free from blemishes and age spots, as it has a large impact on the health of your skin.
Also containing potent antioxidants, these work to inhibit lipid peroxidation in liver cells. They also contain water-soluble peptides rich in methionine; this sulfur-containing amino acid has strong antioxidant properties that detoxify the liver, aiding it in the process of rejuvenation.
New Roots has formulated Liver as a complete formula to help support liver function, that way your liver can continue its job: helping eliminate depression, headaches, and unhealthy skin due to excessive toxins.

Medicinal Ingredients: Each capsule contains:
| | |
| --- | --- |
| Milk thistle (Silybum marianum) seeds, 80% silymarin | 250 mg |
| Oriental radish (Raphanus sativus var. niger) roots | 120 mg |
| Beet (Beta vulgaris) root | 120 mg |
| Dandelion (Taraxacum officinale) root, 3% flavonoids | 50 mg |
| Artichoke (Cynara scolymus) leaf, 5% cynarin | 35 mg |
| Curcumin, 95% curcuminoids | 50 mg |
| dl-alpha-Lipoic acid | 50 mg |
| Schizandra (Schisandra chinensis), 9% schisandrins | 50 mg |

Non-medicinal ingredients: Vegetable magnesium stearate and silicon dioxide in a non-GMO vegetable capsule composed of carbohydrate gum and purified water.

Adults: Take 1 capsule three times daily with food or as directed by your health-care practitioner. Use for a minimum of 3 weeks to see beneficial effects.

Caution: Consult a healthcare practitioner if symptoms persist or worsen. Consult a healthcare practitioner prior to use if you have liver or gall bladder diseases and/or intestinal obstruction; if you are pregnant or breastfeeding; if you are taking anti platelet medication or blood thinners; if you have gallstones or a bile duct obstruction; if you have stomach ulcers or excess stomach acid; or if you have diabetes. Do not use if you are allergic to plants of the Asteraceae/Compositae/Daisy family. Hypersensitivity, such as allergy, has been known to occur; in which case, discontinue use.
Share
---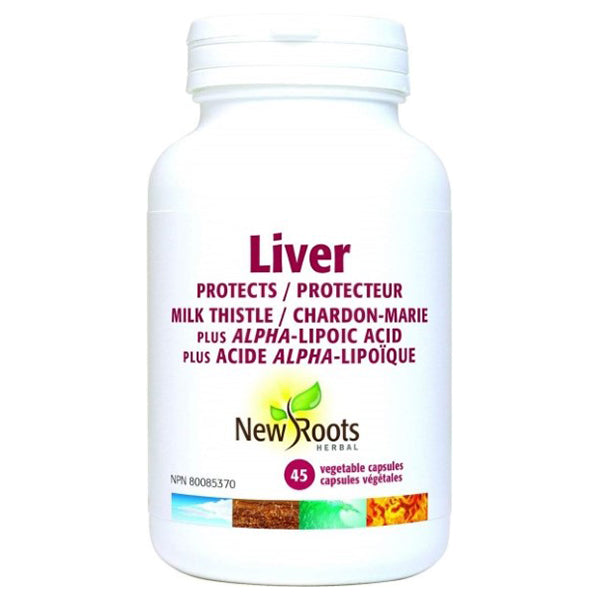 Choosing a selection results in a full page refresh.