Magnesium Sleep Matrix
About
Ingredients
Directions
Free of
PLEASE NOTE: This item is only available to destinations in

 

Canada or the United States. Any orders outside of these destinations will be cancelled and refunded.
This product is available by healthcare practitioner recommendation only. 
A formula designed to target multiple factors that contribute to insomnia, leading to reduced sleep latency, less waking and improved sleep quality
Magnesium relaxes both the musculoskeletal and nervous system, increasing GABA and blocking the excitatory NMDA receptors to improve sleep issues related to anxiety, depression and pain
Melatonin resets the circadian rhythm and is particularly indicated for shift-workers or individuals wanting to prevent jetlag, capable of improving all sleep parameters
GABA acts as an inhibitory neurotransmitter that reduces excitability in the nervous system and decreases the time needed to fall asleep

Medicinal Ingredients: each capsule contains:
 Magnesium TRAACS

™ magnesium bis-glycinate chelate buffered (magnesium bisglycinate chelate, magnesium oxide

125 mg
GABA (gamma-aminobutyric acid)
100 mg
Melatonin
2.5 mg

Non-medicinal ingredients: Vegetable-grade magnesium stearate. Capsule: hypromellose.
Adults: Take 1-2 capsules before bedtime or as directed by a healthcare professional. Do not drive or use machinery for 5 hours after taking melatonin.
Warnings: Do not use if safety seal is broken. Consult a healthcare professional prior to use if you are taking anticoagulant, anticonvulsant, steroids, or blood pressure/immunosuppressive/sedative/hypnotic/psychotropic medications, or if you have asthma, depression, diabetes/hypoglycemia, migraine, hormonal/seizure disorders, or cardiovascular/chronic kidney/immune system/liver disease. Consumption with alcohol or medications/natural health products with sedative properties is not recommended.

Durations of Use: Consult a healthcare professional for use beyond 4 weeks or if symptoms of chronic insomnia worsen or persist continuously for more than 4 weeks.

Contraindications: Do not use if you are pregnant or breastfeeding.

Known Adverse Reactions: Rare allergic reactions and mild gastrointestinal symptoms (nausea, vomiting, or cramping) have been known to occur – discontinue use if so.


Gluten, soy, GMOs, and dairy. Vegan.
Share
---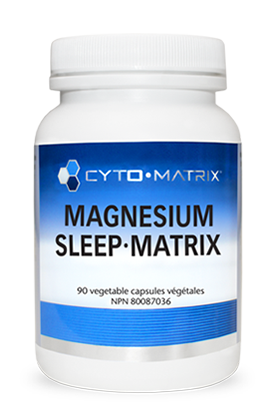 Choosing a selection results in a full page refresh.