Mito AMP
Regular price
Sale price
$40.99 CAD
Unit price
per
Sale
Sold out
About
Ingredients
Directions
Free of
CoQ10 has a beneficial role in the treatment of various chronic disorders (CHF, Parkinsons, migraine) that are highlighted by an impairment in mitochondrial bioenergetics and/or increased oxidative stress11
R-alpha-lipoic acid may have better bioavailability than the racemic mixture in an older population group12
In vivo studies have noted that combinations of ALC and R-alpha-lipoic acid act synergistically in preventing mitochondrial decay13
Standardized Ginkgo biloba extract promotes cognitive functioning, neuropsychiatric symptoms and functional abilities in those with Vascular and Alzheimer's dementia14
Resveratrol, the potent antioxidant found Japanese Knotweed, improves muscle mitochondrial respiration in obese humans15
Grape seed proanthocyanidins administration stimulates mitochondrial function in the skeletal muscle of obese Zucker rats16
Suitable for vegetarians/vegans

NPN 80044491

Medicinal Ingredients -each capsule contains:
Acetyl-L-Carnitine (N-acetyl-L-carnitine hydrochloride)

300 mg

Coenzyme Q10 (microorganism)

60 mg

BioPQQ

Pyrroloquinoline Quinone
3.33 mg

R-Alpha-Lipoic Acid

50 mg

Ginkgo Biloba Extract (Ginkgo biloba, leaf) (24% flavonoid glycosides, 6% terpene lactones)
80 mg

Grape Seed Extract (Vitis vinifera, seed) (80% oligomeric proanthocyanidins)
30 mg

Japanese Knotweed Extract (Fallopia japonica, root) (20% trans-resveratrol)
66.67 mg

Non-Medicinal Ingredients: Vegetarian capsule (carbohydrate gum [cellulose], purified water), silica, vegetable grade magnesium stearate (lubricant), microcrystalline cellulose.

Recommended Adult Dose: 1 capsule 3 times per day with food or as directed by a health care practitioner. Consult a health care practitioner for use beyond 4 weeks.
Recommended Use: Helps to enhance cognitive function and memory in adults. Helps to support peripheral circulation and to maintain and/or support cardiovascular health. An antioxidant for the maintenance of good health.
Cautions and warnings: Consult a health care practitioner prior to use in the following cases: if you have diabetes, a seizure disorder, or liver or kidney disease, if you have been instructed to follow a low protein diet or if you are taking medication for diabetes, high blood pressure, or seizures. Do not use if you are taking health products that affect blood coagulation (e.g., blood thinners, clotting factor replacements, acetylsalicylic acid, ibuprofen, fish oils, vitamin E) as this may increase the risk of spontaneous bleeding. Do not use if you are pregnant or breastfeeding. May cause mild gastrointestinal symptoms (transient nausea, vomiting, abdominal cramps and diarrhea). Feelings of sleeplessness and overstimulation may occur; discontinue use if such feelings persist or worsen. Keep out of reach of children.
artificial colours, preservatives, or sweeteners; no dairy, starch, sugar, wheat, gluten, yeast, soy, corn, egg, fish, shellfish, animal products, salt, tree nuts, or GMOs. Suitable for vegetarians/vegans.
Share
---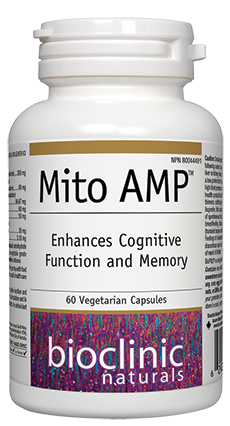 Choosing a selection results in a full page refresh.