Oocyte SAP
About
Ingredients
Directions
Free of
Female infertility accounts for approximately one-third of infertility cases. Causes of female infertility are often connected to ovulation issues and damage to fallopian tubes, indicating an overall lack of reproductive system health. These problems primarily manifest in the quality and quantity of oocytes, which are diminished in a compromised reproductive system. Oocytes contain the highest number of mitochondria and mitochondrial DNA copies of any cell, making the status and function of mitochondria vital for oocyte quality, fertilization, and embryo development. Poor oocyte quality is a leading cause of failed in vitro fertilization (IVF), and other fertilization techniques like intrauterine insemination (IUI) also heavily rely on ovulation cycles and oocyte quality. Reproductive system disorders often involve further complications, such as polycystic ovary disease (PCOS), which is accompanied by hyperandrogenism, insulin resistance, abnormal lipid profiles, and oxidative stress. Oocyte health impacts reproductive and overall health beyond fertility. Traditional infertility and PCOS treatments using clomiphene citrate and gonadotropins can have complications, necessitating a natural and safe alternative to enhance oocyte quality and reproductive health.

Oocyte SAP is a synergistic blend of evidence-based nutraceuticals designed to help improve egg quality for those trying to conceive, undergoing fertility treatment, or dealing with PCOS. By promoting cell health, Oocyte SAP aims to enhance overall reproductive health. NFH also provides Male Fertility SAP, a science-based formula with cofactors designed to support sperm cell health.

Contraindication: Avoid using this product if you are currently taking antibiotics or nitroglycerin.
Known adverse reactions: If you experience sweating, paleness, chills, headaches, dizziness, and/or confusion (which could indicate severe low blood sugar) or nausea, fatigue, abdominal pain, flatulence, or soft stools, discontinue use and consult a healthcare professional.
Do not use if the seal is broken. Keep the product out of children's reach.
Medicinal Ingredients per vegetable capsule:
| | |
| --- | --- |
| PQ10 (emulsified coenzyme Q10) | 50 mg |
| Acetyl-L-Carnitine hydrochloride | 125 mg |
| N-Acetyl-L-Cysteine | 125 mg |
| R-Alpha-Lipoic acid | 50 mg |
| myo-Inositol | 250 mg |
| Mixed tocopherols concentrate (from sunflower) | 25 mg |
| Vitamin C | 50 mg |

Non-medicinal ingredients: Pea protein, vegetable magnesium stearate and silicon dioxide in a non-GMO vegetable capsule composed of vegetable carbohydrate gum and purified water.

Adults: Take 2 capsules twice daily with meals or as directed by your health care practitioner.

Caution: Consult a health care practitioner prior to use if you are pregnant or breastfeeding; if you are taking blood pressure medication or blood thinners; if you have kidney stones; or if you have diabetes. For adult use only. Consult a health care practitioner prior to use to ensure the timely treatment of a serious cause of infertility.
Contraindications: Do not use this product if you are taking antibiotics or nitroclyerin.
Known adverse reactions: Discontinue use and consult a health care practitioner if you experience sweating, paleness, chills, headaches, dizziness, and/or confusion (as these may be symptoms of serious low blood sugar); or if you experience nausea, tiredness, abdominal pain, flatulence, or soft stools.

Keep out of reach of children.

gluten, wheat, dairy, citrus, preservatives, artificial colour or flavour, starch, sugar.
Share
---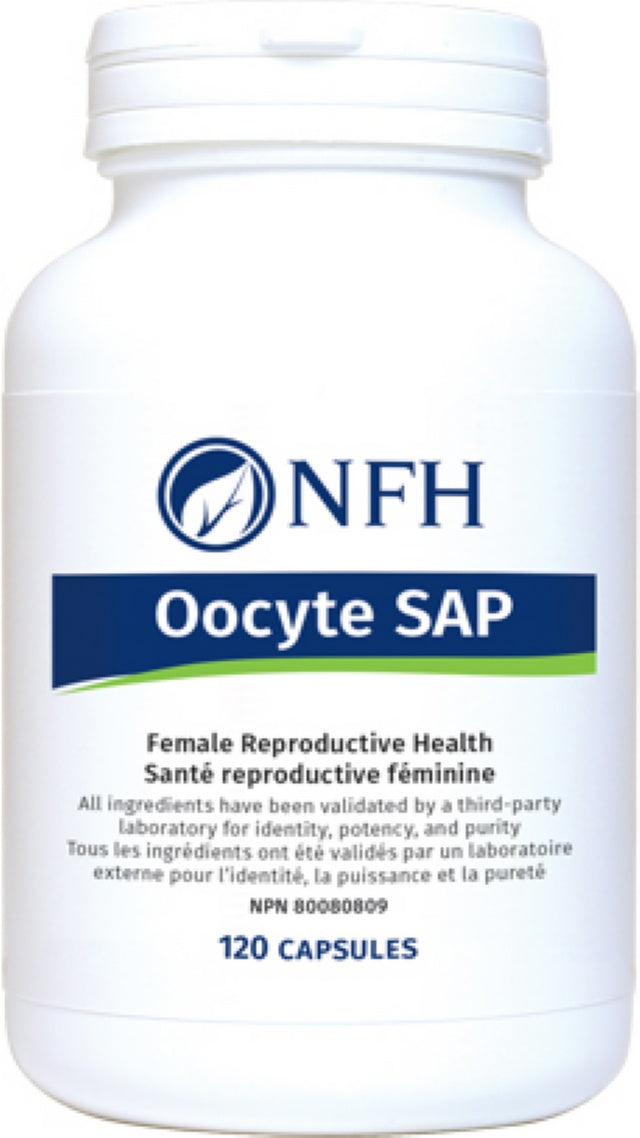 Choosing a selection results in a full page refresh.