Pascoe Detox Kit
Regular price
$105.99 CAD
Regular price
Sale price
$105.99 CAD
Unit price
per
Sale
Sold out
About
Ingredients
Directions
Free of
Experience a full-body refresh with our Pascoe Detox Kit, an all-in-one homeopathic remedy designed to eliminate toxins and alleviate a variety of symptoms, from sinus congestion and indigestion to irritability and fatigue. This kit blends naturally sourced medicinal ingredients to create an efficient detoxification process for your body.
Our Pascoe Detox Kit contains Lymphdiaral, Quassia Similiaplex, and Junipurius Similiaplex, all in a convenient 50mL drop form. Each component plays a critical role in relieving specific discomforts such as bloating, hives, headaches, and constipation, providing you with comprehensive relief.
Plant-based and sourced from nature, our Detox Kit works harmoniously with your body's natural systems to expel unwanted toxins, thus enhancing your overall well-being. For a holistic approach, pair the Detox Kit with Basentabs pH Balance Pascoe, an alkaline salt supplement, to further assist the toxin elimination process.
But the Pascoe Detox Kit is more than just a remedy; it's a pathway to a healthier you. It is designed to support your body's natural detoxification process, promoting vitality and holistic health. Invest in your body's wellness and embrace the rejuvenating power of our Pascoe Detox Kit. Your journey towards a healthier, toxin-free lifestyle starts here.
The Pascoe Detox Kit combines trusted German Products with over 120 years of experience, together in one kit that includes:
LYMPHDIARAL - Homeopathic remedy which relieves symptoms of swelling, inflammation and infection.
JUNIPERUS Similiaplex - Homeopathic remedy
QUASSIA Similiaplex - Homeopathic remedy

Medicinal Ingredients:
Juniperus Similiaplex contains: 
Copaiva officinalis 3X 30g
Juniperus communis 2X 10g
Terebinthina 4X 10g
Helleborus niger 3X 10g
Berberis 3X 10g
Apocynum 1X 10g
Petroselinum Ø 10g
Sarsaparilla 4X 10g
Contains 56% vol. alcohol.
Lymphdiaral Drops contains:
Taraxacum Ø 8.0g
Calendula Ø 4.5g
Arsenicum album 8X 1.0g
Chelidonium 8X 0.5g
Leptandra Ø 0.3g
Echinacea 3X 0.3g
Phytolacca 2X 0.2g
Carduus marianus 1X 0.2g
Condurango 2X 0.1g
Hydrastis Ø 0.1g
Lycopodium 2X 0.1g
Sanguinaria 8X 0.1g
Contains 39% vol. alcohol.   
Quassia Similiaplex contains:
Quassia amara 1X 150mg
Carduus marianus 1X 150mg
Taraxacum 3X 150mg
Leptandra 3X 150mg
Juglans cinerea 3X 100mg
Myrica cerifera 3X 100mg
Dolichos pruriens 3X 100mg
Vipera berus 8X 100mg
Contains 55% vol. alcohol
Adults: based on your lifestyle, you can either take 30 drops of each remedy mixed together in one litre of water, sipper through the day, OR, take 10 drops of each product in water 3 times a day.

Caution: Contraindicated in patients who are hypersensitive to daisy family, oil of turpentine or any of the ingredients contained in each individual product. Consult a health care practitioner before using if pregnant or breastfeeding. Consult a healthcare practitioner if symptoms persist or worsen. Side effects: in very rare cases hypersensitive reactions may occur, eg. eczema, erythema, urticaria or itching  (Lymphdiaral drops). Peroselinum can cause increased sensitivity to sunlight (Juniperus similiaplex).

Keep out of reach of children. Store in a cool, dry place to preserve freshness.
Share
---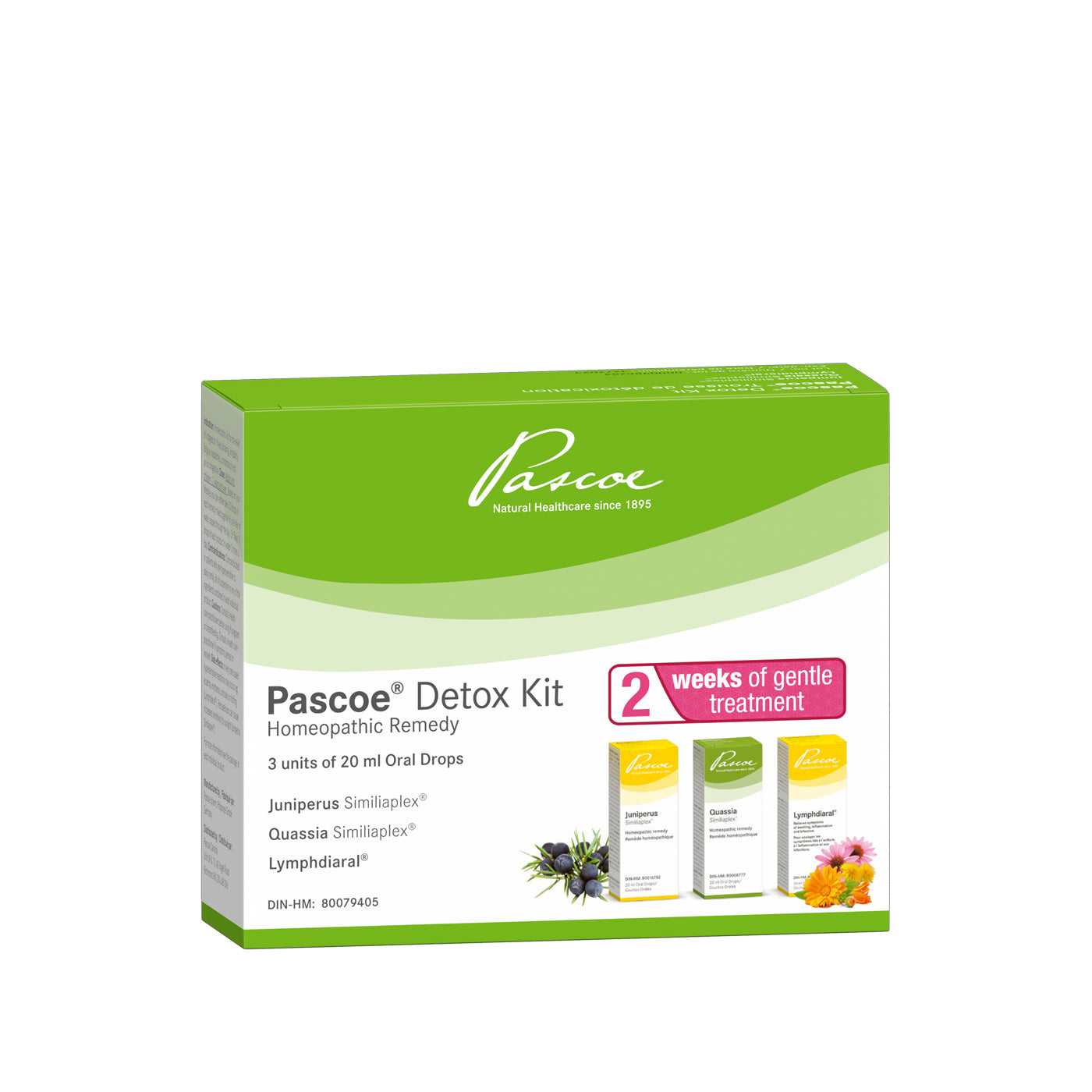 Choosing a selection results in a full page refresh.