Saccharomyces Boulardii
Regular price
Sale price
$41.99 CAD
Unit price
per
Sale
Sold out
About
Ingredients
Directions
Free of

Saccharomyces Boulardii is a non-pathogenic, non-colonizing species of yeast that plays a significant role in alleviating gastrointestinal distress such as diarrhea and heartburn. It is particularly effective in protecting against severe bacterial infections like C. difficile and treating H-Pylori, along with various forms of diarrhea, including traveler's diarrhea.
Certain health conditions often result in undesirable side effects, including gastrointestinal distress or diarrhea. Antibiotics, often used during recovery from an illness, can inadvertently harm gut bacteria, thereby intensifying these issues. To alleviate such discomfort, a probiotic like Saccharomyces Boulardii, which remains unaffected by antibiotics, is recommended.
Clinical studies have demonstrated the efficacy of Saccharomyces Boulardii in managing symptoms of gastrointestinal troubles, including antibiotic-associated and traveler's diarrhea. This yeast is also recommended by some practitioners as part of a nutritional protocol for SIBO (Small Intestinal Bacterial Overgrowth).
AOR's Saccharomyces Boulardii is a valuable supplement for those traveling abroad to minimize the risk of traveler's diarrhea, individuals experiencing antibiotic-associated diarrhea or acute diarrhea, and for anyone hospitalized and treated with antibiotics. Even though it has been specifically studied for C. difficile infections after antibiotic use, anyone suffering from antibiotic-related diarrhea can benefit from Saccharomyces Boulardii. This yeast supplement serves as a protective ally for your gut health, aiding in the management and prevention of gastrointestinal issues.


Medicinal Ingredients: per capsule:
| | |
| --- | --- |
| Saccharomyces boulardii (DBVPG 6763) | 5 billion CFU (250 mg) |

Non-medicinal ingredients: Hypromellose.

Adults: Take 3 capsules per day in divided doses between meals, or as directed by a qualified health care practitioner.

Caution: Discontinue use and consult a health care practitioner if symptoms of digestive upset (e.g. diarrhea) occur, worsen, or persist beyond 3 days. Consult a health care practitioner if you are pregnant, breastfeeding, experiencing nausea, fever, vomiting, bloody diarrhea or severe abdominal pain. Do not use if you have an immune-compromised condition (e.g. AIDS, lymphoma, patients undergoing long-term corticosteroid treatment).

Wheat, gluten, corn, nuts, peanuts, sesame seeds, sulphites, mustard, soy, dairy, eggs, fish, shellfish and any animal byproduct.
Share
---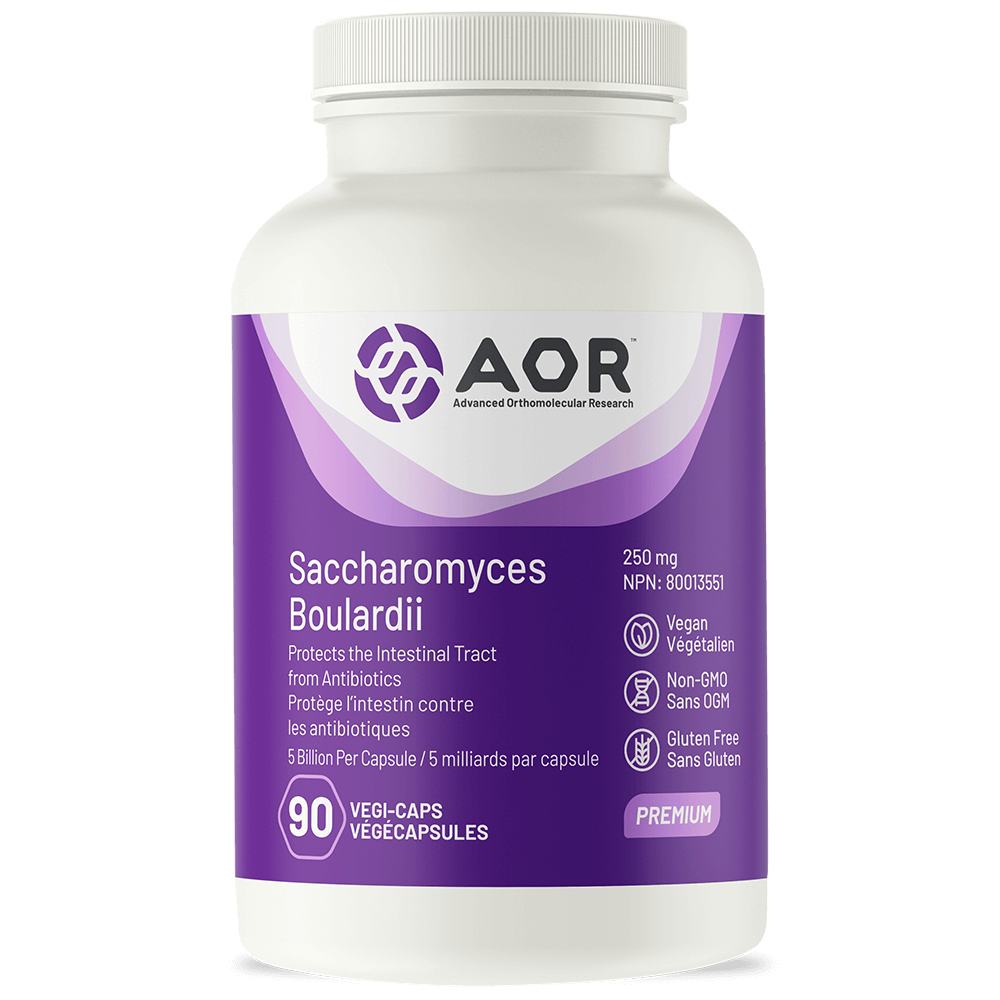 Choosing a selection results in a full page refresh.