Supreme Multivitamin with Iron
Sold out
About
Ingredients
Directions
Free of

SISU Supreme Multivitamin provides a full complex of vitamins and minerals to help you enjoy the best possible health today.
This multivitamin provides: the full complex of B vitamins to support brain function, nervous system and cardiovascular health; Ester-C; vitamin K and boron to support bone health; lutein for eye and vision health; trace minerals in the preferred citrate or chelate form for rapid absorption; and antioxidant bioflavonoids from citrus fruits.

Medicinal Ingredients: Each vegetable capsule contains:
Beta carotene
equivalent to 750 IU beta carotene

450 mcg

Vitamin A (vitamin A palmitate)
equivalent to 3500 IU vitamin A activity

1058 mcg RAE

Lutein
(derived from marigold flowers (oleoresin of Tagetes erecta L. (asteraceae))

0.5 mg

Vitamin C (calcium ascorbate)
(Ester-C brand)

125 mg

Vitamin D (vitamin D3)
equivalent to 200 IU vitamin D (cholecalciferol) activity

5 mcg

Vitamin E
(d-alpha-tocopheryl acid succinate) equivalent to 75 IU vitamin E activity

50.25 mg AT

Vitamin K1 (phylloquinone)

50 mcg

Vitamin K2 (menaquinones)

10 mcg

Thiamine (thiamine hydrochloride)

37.5 mg

Vitamin B2 (riboflavin)

37.5 mg

Vitamin B3 (niacinamide)

37.5 mg

Vitamin B5
pantothenic acid (calcium-d-pantothenate)

37.5 mg

Vitamin B6 (pyridoxine hydrochloride)

37.5 mg

Folate (folic acid)

200 mcg

Vitamin B12 (cyanocobalamin)

75 mcg

Biotin

75 mcg

Copper (cupric citrate)

0.5 mg

Manganese (manganese citrate)

0.5 mg

Zinc (zinc citrate)

5 mg

Potassium (potassium citrate)

10 mg

Iodine (potassium iodide)

75 mcg

Iron (iron citrate)

8 mg

Molybdenum (molybdenum HVP* chelate)

25 mcg

Chromium (chromium HVP* chelate)

50 mcg

Vanadium (vanadium HVP* chelate)

25 mcg

Selenium (selenium HVP* chelate

50 mcg

Boron (boron HVP* chelate)

0.35 mg

Citrus bioflavonoids
(derived from citrus fruits such as lemon or orange)

100 mg
*Hydrolyzed vegetable protein from rice/soy

Non-medicinal ingredients: microcrystalline cellulose, silicon dioxide, magnesium stearate (vegetable), hypromellose (capsule).

Adults: Take 1 capsule 2 times daily or as directed by a health care practitioner.

Caution: Consult your health care practitioner prior to use if you are taking any prescription medications, blood thinners, or if you are pregnant or breastfeeding.

Keep out of reach of children. Keep at room temperature in a dry place away from direct sunlight.
Share
---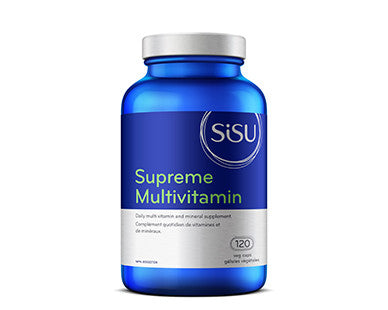 Choosing a selection results in a full page refresh.