Metakids Baby Probiotic (Previously: Ultra Flora Baby Drops)
About
Ingredients
Directions
Free of

Uncover the exceptional benefits of Metakids Baby Probiotic, the premium probiotic solution specifically designed for your little one. Crafted in convenient drop form, Metakids Baby Probiotic nurtures and supports optimal intestinal and gastrointestinal health in infants. Harnessing the power of beneficial microbes, this expertly formulated probiotic blend establishes and maintains a harmonious gut flora, fostering a healthy environment for your baby's developing digestive system. Experience the confidence of providing your child with the finest probiotic support tailored to their unique needs. Metakids Baby Probiotic - a gentle and effective companion on your little one's journey to vibrant well-being.


Medicinal Ingredients::
| | |
| --- | --- |
| Lactobacillus rhamnosus (GG) | 500 million CFUs* |
| Bifidobacterium animalis subsp. lactis (BB-12) | 500 million CFUs* |
*Colony Forming Units of total blend at date of expiration
Non-medicinal ingredients: Sunflower oil, vitamin E, and citric acid.

Recommended Dose: Shake well before use. Children 1 year and over: take 6 drops (0.25 g) daily or as directed by your healthcare practitioner. Take at least 2-3 hours before or after antibiotics.

Caution: Consume within 28 days of opening. Do not use if you have an immune-compromised condition (e.g. AIDS, lymphoma, patients undergoing long-term corticosteroid treatment). Consult a healthcare practitioner prior to use if you have nausea, fever, vomiting, bloody diarrhea or severe abdominal pain. Discontinue use and consult a healthcare practitioner if symptoms of digestive upset (e.g. diarrhea) occur, worsen, or persist beyond 3 days.
non-GMO, gluten-free, and vegetarian.
Share
---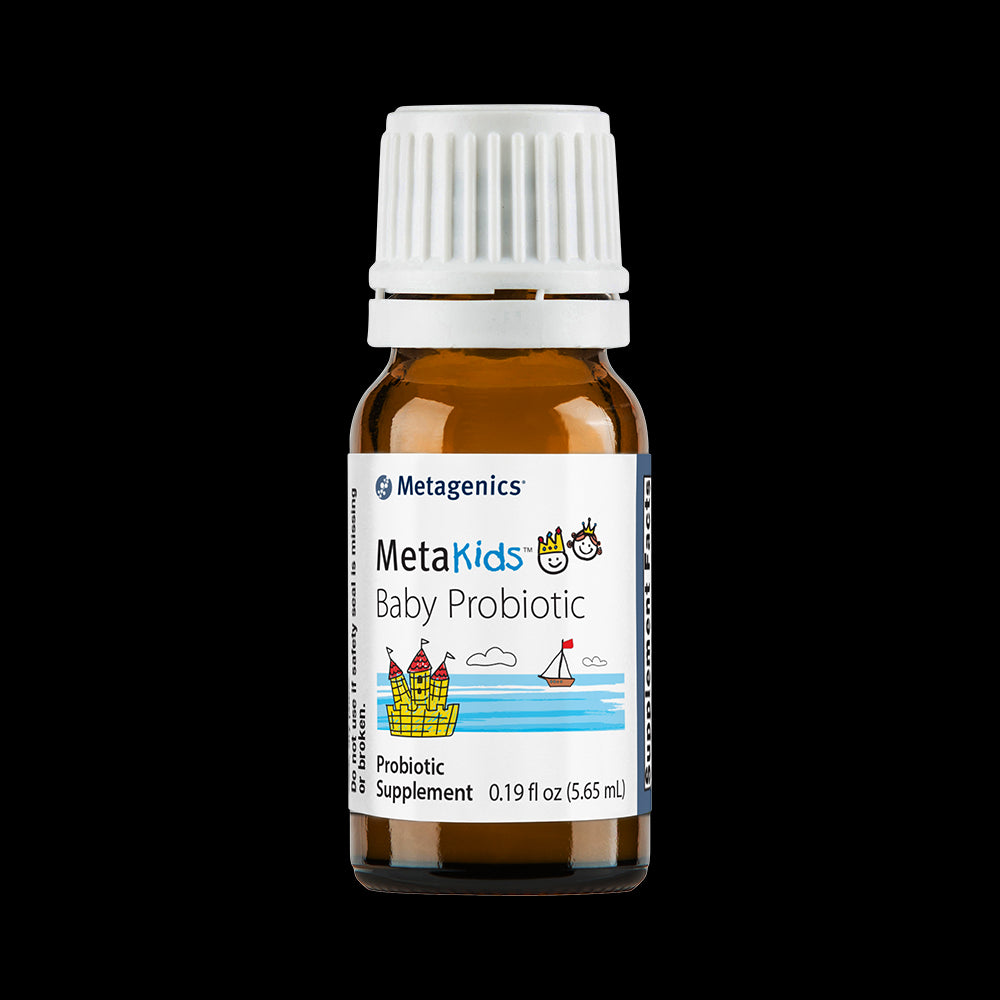 Choosing a selection results in a full page refresh.