Virafect
Regular price
Sale price
$22.49 CAD
Unit price
per
Sale
Sold out
About
Ingredients
Directions
Free of

Virafect has been specially formulated to treat upper respiratory infections of a viral nature. Playing a leading role in this formula is andrographis, a herb with a long history of medicinal use in the Far East, where it is valued highly as one of the foremost immune-stimulants and infection fighters. There are four other expertly chosen herbal ingredients that complement and escalate its antimicrobial benefits, even while adding an extremely useful anti-inflammatory dimension.

Medicinal Ingredients: per 1 ml:
Andrographis (Andrographis paniculata, herb top)*
(1:4, QCE 60 mg)

0.24 ml

Wild Indigo (Baptisia tinctoria, root)*
(1:4, QCE 42.5 mg)

0.17 ml

Echinacea (Echinacea purpurea, herb top and root)*
(1:1 QCE 170 mg fresh OR 1:4 QCE 42.5 mg dry)

0.17 ml

Holy Basil (Ocimum sanctum, leaf)*
(1:4, QCE 30 mg)

0.12 ml

Lomatium (Lomatium dissectum, root)*
(1:4, QCE 25 mg)

0.10 ml

Thuja (Thuja occidentalis, herb top)*
(1:4, QCE 25 mg)

0.10 ml

Phytolacca (Phytolacca americana, root)*
(1:4.5, QCE 22 mg)

0.10 ml
*Certified Organically grown

Non-medicinal ingredients: Grain alcohol, Distilled water.

All doses should be taken three times daily in a little water on an empty stomach. Take at the first sign of infection.

Adults & adolescents (15 & over): 2 ml (60 drops);

Adolescents (10-14 years): 1 ml (30 drops);

Children (5-9 years): 0.5 ml (15 drops)

Children (2-4 years): 0.3 ml (10 drops)

Caution: Do not use: if you are pregnant or breastfeeding or trying to conceive; if you are allergic to plants of the Asteraceae (daisy) or Acanthaceae family; if you have gastrointestinal irritation or infection. Consult a health care practitioner before use: if you have an autoimmune disorder, diabetes or a progressive systemic disease such as AIDS and/or HIV infection, tuberculosis, leukosis, collagenosis or multiple sclerosis; if you are taking immunosuppressants, heart or blood pressure or blood-thinning medications; if you are taking other herbs containing thujone (e.g. wormwood, sage, tansy, and juniper). Consult a health care practitioner if symptoms worsen or persist. Hypersensitivity (e.g. allergy) has been known to occur, in which case, discontinue use. Discontinue use if rash occurs. Discontinue use and consult a health care practitioner if you experience nausea, vomiting, abdominal cramps, or diarrhea.

NPN 80054907
Share
---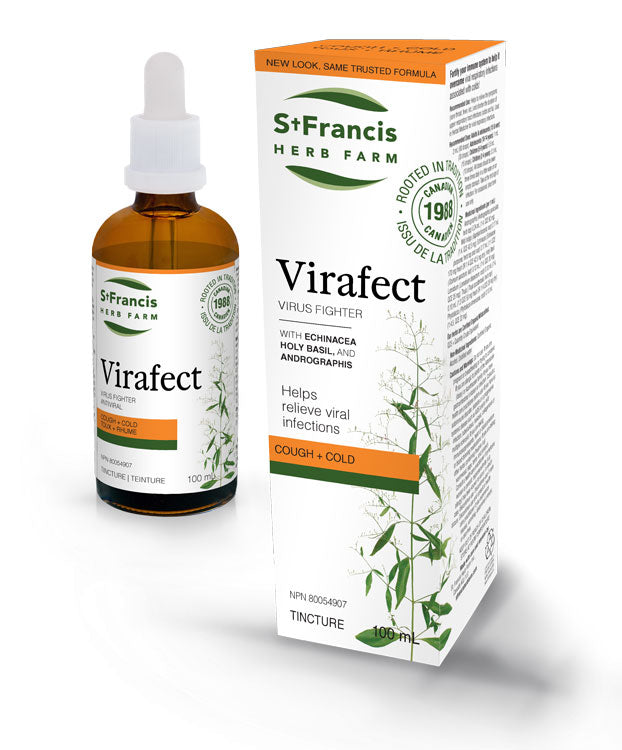 Choosing a selection results in a full page refresh.