Withania Complex
Regular price
Sale price
$57.99 CAD
Unit price
per
Sale
Sold out
About
Ingredients
Directions
Free of

Discover the power of botanical wellness with Withania Complex, a holistic blend of potent herbs that work synergistically to bolster your vitality, cognitive function, and nervous system health. This premium formulation brings together the robust benefits of Licorice root, Withania root (commonly known as Ashwagandha), Skullcap herb, and Korean Ginseng root to create a powerhouse of nutrition. Our Withania Complex is designed to strengthen your resilience against temporary stress. Ashwagandha, a renowned adaptogen, plays a pivotal role in harmonizing the body's stress responses, helping you maintain calm and composure even during challenging times. Further enhancing this formula is Licorice root, revered in traditional medicine for its soothing effects on the digestive and respiratory systems, complementing Ashwagandha's stress-mitigating properties. Simultaneously, Skullcap herb contributes to nervous system health, fortifying your body's natural defense against stress and anxiety. Korean Ginseng root is a potent vitality booster known for its energizing properties. It uplifts your overall wellness, infusing you with renewed energy and stamina, making fatigue a thing of the past. Moreover, the carefully curated blend of these botanical extracts also supports cognitive function, helping you stay focused and sharp. In essence, the Withania Complex is your companion for a healthier, more balanced lifestyle. Make it a part of your daily routine to experience improved vitality, mental clarity, and enhanced resistance to stress. Embrace the holistic wellness with our Withania Complex, your natural ally in the pursuit of well-being.temporary stress.

Medicinal Ingredients: Each tablet contains:
| | |
| --- | --- |
| Scutellaria lateriflora (Skullcap) herb | 117.5 mg |
| Glycyrrhiza glabra (licorice) root | 107.15 mg |
| Withania somnifera (withania root) | 95 mg |
| Panax ginseng (Korean ginseng) | 20 mg |
Non-medicinal ingredients: calcium phosphate dibasic, cellulose, powdered cellulose, sodium starch glycolate, maltodextrin, glucose, hypromellose, magnesium stearate, silica.

Adults: Take 6 tablets daily or as directed by your health care practitioner.

Caution: Do not use if you are pregnant or breastfeeding. Consult a health care practitioner prior to use if you have a liver disorder or diabetes, or if you are taking antidepressant medications or blood thinners or digoxin. Consumption with alcohol, other drugs or natural health products with sedative properties in not recommended. Do not use if you are taking thiazide diuretics, cardiac glycosides, corticosteroids, stimulant laxatives or other medications which may aggravate electrolyte imbalance; or if you have hypokalemia, high blood pressure, or a kidney or cardiovascular disorder. Consult a health care practitioner if symptoms persist or worsen. Some people may experience insomnia, anxiety or headaches, in which case, discontinue use. Some people may experience drowsiness. Exercise caution if operating heavy machinery, driving a motor vehicle or involved in activities requiring mental alertness.
Share
---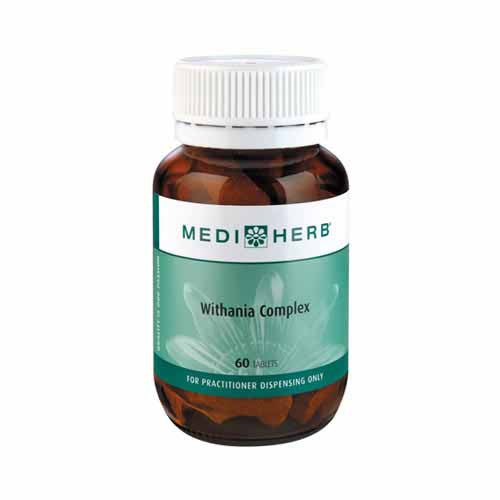 Choosing a selection results in a full page refresh.